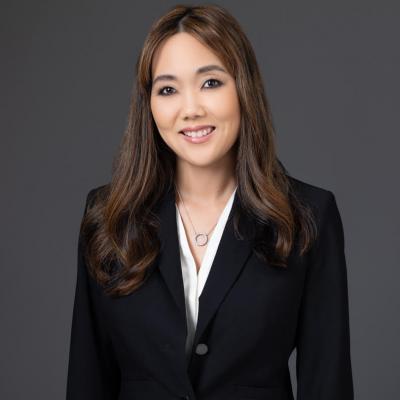 About Kimberly Koide Iwao
Kimberly Koide Iwao, Esq. was born and raised in Honolulu, Hawaii, and practices in the areas of employment law, estate planning, and civil litigation. She was formerly a Partner at the law firm of Goodsill Anderson Quinn & Stifel, LLLP, one of Hawaii's largest law firms. Thereafter, she served as in-house counsel and business executive at ProService Hawaii and Waterhouse, Inc., where she led the companies' compliance departments. Ms. Iwao holds Martindale-Hubbell's highest possible rating (AV Preeminent) in both legal ability and professional ethics, based on ratings submitted by peers with personal knowledge of Ms. Iwao's work, reputation, and integrity. She also received the highest possible rating (Platinum Client Champion) based on ratings submitted by her clients.
In addition to managing her own private practice, Ms. Iwao is a faculty member at Kapi'olani Community College in the Legal Education Program, and is also a Lecturer in Law at the University of Hawai'i Richardson School of Law. She is currently a doctoral student at the University of Hawai'i at Manoa in the Learning Design and Technology department.
Education
University of California at Los Angeles, Juris Doctor
University of Hawaii at Manoa, Bachelor of Education/English

Bar Associations
Hawaii Bar Associations

Honors & Awards
AV Preeminent rating by Martindale-Hubbell- Present
Platinum Client Champion by Martindale-Hubbell- Present
Best Probate Attorneys in Honolulu, Expertise- Present
Best Employment Attorneys in Honolulu, Expertise- Present
Super Lawyers, Hawaii Super Lawyer- Present