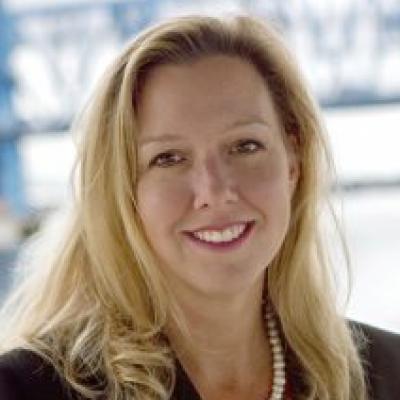 Ashley M. Myers
Ashley M. Myers
---
Practice Areas
Divorce & Family Law, Child Custody, Child Support, Divorce & Separation, Divorce Mediation, Fathers' Rights, Military Divorce, Same Sex, Spousal Support, Prenup / Postnup, Parenting time / Visitation, Parentage / Paternity, Property Division, Orders of Protection, Uncontested Divorce, Family Law
Main Office
Ashley M. Myers, P.A. l Family Law
1301 Riverplace Blvd., Suite 2405
Jacksonville, FL 32207
Phone: 904-224-5077
Fax: 904-224-5076
About Ashley M. Myers
The first, and only, woman in Northeast Florida to achieve the honor of Fellow of the American Academy of Matrimonial Lawyers, Ashley Myers has been board certified as a specialist in marital and family law by The Florida Bar since 2003. Her high standards of legal excellence have led to her recognition as a Top Rated Lawyer since 2013 from Super Lawyers, the nation's top 1% by the National Association of Distinguished Counsel and an Elite Lawyer.
In addition to specializing in divorce, parenting and timesharing issues (previously referred to custody and visitation), relocation of minor children, equitable distribution, alimony, child support, paternity, modification and enforcement of prior decrees, she frequently provides continuing legal education to her colleagues by lecturing on topics related to family law, including legislation, parenting coordination, alimony, child support, modifications, flaws in the law and trends in the law.
Ms. Myers is the current President-Elect of the Florida Family Law Inn of Court for a two year term, 2020-2021 and 2021-2022, past Co-Vice Chair and current member of the Rules of Judicial Administration Committee of The Florida Bar, past Chair of the Family Law Rules Committee of The Florida Bar and past Chair of The Jacksonville Bar Family Law Committee.
Ashley Myers has been recognized by her peers and the legal community for professionalism. She received the Barry Sinoff Professionalism Award in 2016, the Rudy Hernandez Professionalism Award in 2017 and, in 2018, was recognized by the Family Law Section of The Florida Bar for her contributions to the revised, "Bounds of Advocacy," an aspirational professional handbook intended as a resource for all family law practitioners in the State of Florida.
Education
Stetson College of Law, Juris Doctor-1995

Bar Associations
Florida Bar Associations
Jacksonville Bar Association

Honors & Awards
Member of the American Academy of Matrimonial Attorneys (AAML), 2013- Present
Board Certified in Marital and Family Law, 2003- Present
President-Elect of Florida Family Law Inn of Court, 2020-2022
Member of the Rules of Judicial Administration Committee - Florida Bar, 2020-2021
Rudy Hernandez Professionalism Award, 2017- Present