Medical Law Attorney Overview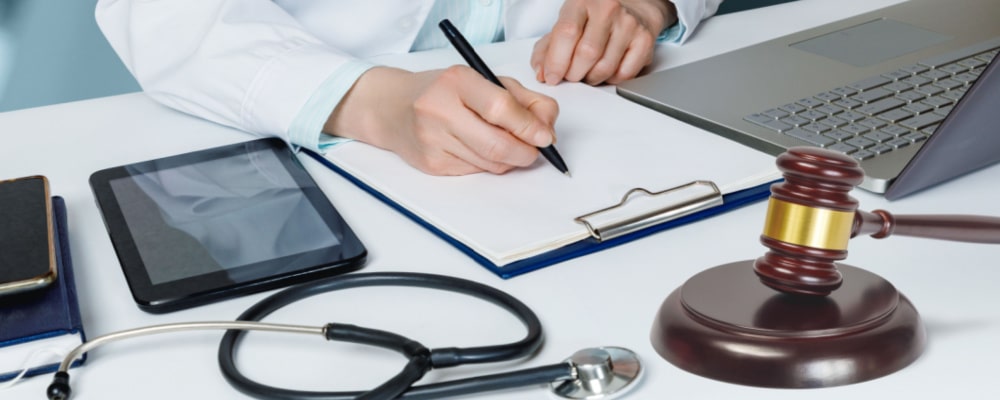 Medical law is a complex branch of the legal system that focuses on issues related to healthcare, medical treatment, and public health. It encompasses a wide range of topics including patient rights, medical ethics, professional liability, government regulations in healthcare, and the intersection between medicine and the law. With advancements in technology and growing concerns about patient safety and access to quality healthcare services, it has become crucial for medical practitioners and institutions to navigate through legal complexities effectively. 
Patient Rights and Privacy 
One area where an experienced attorney can assist is patient rights. Medical professionals have overarching responsibilities toward their patients' well-being; however, conflicts may arise regarding informed consent or refusal of certain treatments or procedures.
A skilled attorney will help protect patients' rights by ensuring that they have all the necessary information to make informed decisions about their treatment options. Additionally, if a violation of these rights occurs, leading to injury or harm from negligent care or malpractice by medical providers or institutions, an attorney will advocate for justice while pursuing compensation for damages suffered.
With ever-evolving laws surrounding privacy and confidentiality associated with personal health information (PHI) under the Health Insurance Portability and Accountability Act (HIPPA), an attorney can guide both patients and healthcare providers regarding compliance requirements. They assist hospitals in developing comprehensive protocols safeguarding PHI from unauthorized disclosure while supporting individuals whose sensitive data faces misuse without proper authorization.
Professional Liability
In professional liability claims against physicians and other health care professionals, these attorneys have extensive knowledge in representing clients facing alleged negligence, misdiagnosis, or errors in treatment cases.
Medical law attorneys investigate each case thoroughly, working closely with experts in relevant fields before building robust defense strategies. These strategies are designed not only to mitigate potential damages but also to protect reputation and minimize potential future risks. Adequate counsel ensures all aspects of the case have been given proper consideration from initial consultation through resolution, including negotiation or ultimately pursuing litigation if necessary.
Government Regulations
In addition to addressing patient rights and professional liability, an experienced attorney also understands how government regulations impact healthcare organizations and medical professionals. A medical lawyer can provide legal counsel for regulatory compliance at local, state, and federal levels which is crucial as non-compliance can lead to severe penalties or even criminal charges. 
Attorneys help interpret complex laws such as HIPAA, or navigate the regulations imposed by licensing authorities, to ensure that their clients avoid violations that could jeopardize the operation of healthcare facilities. Moreover, they continuously educate themselves on industry changes affecting medicine delivery models such as telemedicine, since these new aspects bring additional legal considerations.
Ethical Issues
Ethical issues in medical practice often call for experienced knowledge combined with a nuanced understanding of the profession's moral principles. An attorney can help address a variety of potential ethical concerns. This can include end-of-life decisions, allocation of scarce resources during public health emergencies, and consent requirements regarding organ donations and transplants. Another common issue is reproductive rights, including assisted reproductive technologies and surrogacy arrangements.
Their guidance protects patient autonomy and respect for individual choice while ensuring compliance with applicable laws. Attorneys will work within accepted limits set forth by medical societies, legal jurisprudence, and legislation while providing individuals peace of mind.
Public Health Interests
Attorneys qualified in medical law are instrumental when it comes to advocating in the interest of public health. Through litigation efforts, these legal professionals aim to improve community well-being. They work towards holding entities accountable for environmental hazards impacting the population's health and challenging discriminatory practices that obstruct access to quality care, particularly targeting medically underserved communities needing crucial services.
Overall, medical law is a complex field where an experienced attorney can make a significant impact. Their experience in patient rights, professional liability defense, regulatory compliance, and ethical consideration serves to protect the vulnerable while helping healthcare practitioners navigate intricate legal matters successfully. Whether it's safeguarding patients' rights or ensuring healthcare organizations operate within the boundaries of the law, these attorneys provide essential guidance, particularly in today's ever-changing landscape driven by advances in medicine and evolving societal needs.