Legal Representation For The LGBTQ+ Community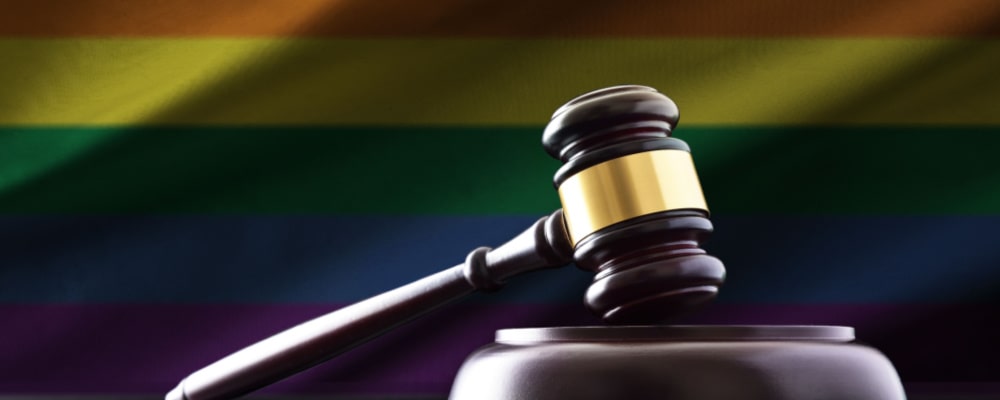 In recent years, there have been significant advancements in LGBTQ+ rights worldwide. Governments around the world are recognizing the importance of protecting and promoting equality for lesbian, gay, bisexual, transgender, and queer (LGBTQ+) individuals. We aim to provide an overview of LGBTQ+ law by exploring important areas such as anti-discrimination laws, same-sex marriage, adoption rights, healthcare access, hate crime legislation, and more.
LGBTQ+ Lawyer Assistance
One of the most fundamental ways an attorney can help those involved in LGBTQ+ cases is by providing experienced legal advice and representation. Whether it involves employment discrimination, housing rights, or family law matters, experienced lawyers are invaluable allies who can guide individuals through complex legal systems.
Anti-Discrimination Laws
Anti-discrimination laws play a vital role in protecting LGBTQ+ individuals from unfair treatment in various aspects of life. These laws prohibit discrimination based on sexual orientation or gender identity in areas such as employment practices, housing accommodations, public services, or facilities access, education settings at both K-12 schools and colleges/universities, public accommodation establishments like hotels or restaurants, and more.
Same-Sex Marriage 
The recognition of same-sex marriage has been a milestone achievement for LGBTQ+ equality globally. It grants same-gender couples the legal right to marry and enjoy all associated benefits such as tax advantages or inheritance claims while ensuring equal treatment under family law regulations.
Adoption Rights 
Adoption laws vary across jurisdictions; however, all states now recognize the ability for same-sex couples to adopt children jointly through processes similar to those available to opposite-sex couples. In some cases, though progress has been made about joint adoption rights; there may still be differences between requirements placed on heterosexual versus homosexual couples concerning private adoptions or foster care placements.
Transgender Rights 
Transgender individuals face unique challenges related to legal rights regarding their gender identity affirmation process including changing identification documents like passports or driver's licenses. Transgender employees may also encounter workplace discrimination related to hiring practices or discriminatory treatment based on gender identity.
Healthcare Access 
Ensuring healthcare access is a fundamental aspect of LGBTQ+ rights. Laws related to healthcare should prohibit discrimination based on sexual orientation or gender identity, ensure transgender-inclusive coverage (including hormone replacement therapy or gender-affirming surgeries), and provide training for medical professionals to better understand the unique needs of LGBTQ+ patients.
Hate Crime Legislation 
Hate crimes disproportionately affect the LGBTQ+ community and can have severe physical, psychological, and emotional consequences. Hate crime legislation aims to protect individuals from violence motivated by prejudice against their sexual orientation or gender identity.
Attorneys play an instrumental role when dealing with legal issues faced by the LGBTQ+ community. Offering legal advice, support, and representation in cases of employment discrimination, housing rights violations, family law disputes, or any other matters where LGBTQ+ individuals are disproportionately affected. Furthermore, attorneys involved in broader advocacy efforts help shape legislation and precedents that provide lasting positive change for all members of the LGBTQ+ community. As society continues to evolve towards a more inclusive future for all individuals regardless of their sexual orientation or gender identity, skilled attorneys will remain vital allies standing shoulder-to-shoulder with those striving to secure justice and equal rights for everyone.
Beyond individual cases representing specific client interests before courts and administrative bodies; attorneys involved in advancing social justice represent crucial participants within movements advocating for broader legislative change benefitting members of the LGBTQ+ community. By working hand-in-hand with advocacy organizations, these attorneys engage actively in policy discussions shaping anti-discrimination laws nationwide.