Understanding International Law: How an International Lawyer Can Help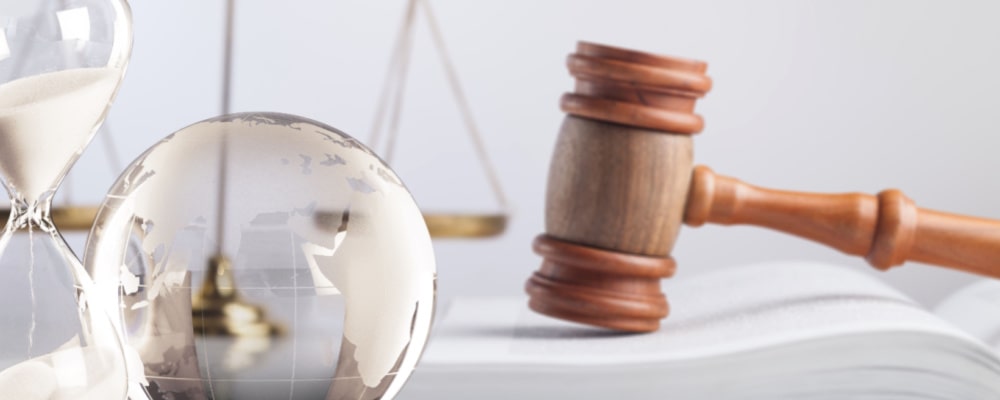 International law is a complex and rapidly evolving field that governs the relationships between nations, organizations, and individuals on a global scale. It encompasses a wide range of legal principles, treaties, conventions, and norms that shape interactions between countries in areas such as trade, diplomacy, human rights, environmental protection, and more. Navigating this intricate web of laws requires knowledge and experience to ensure compliance with international obligations and protect one's interests.
If you are involved in legal matters with an international dimension or need guidance on how to navigate cross-border issues effectively, consulting with an experienced international lawyer is crucial.
Cross-Border Transactions
One significant aspect where the knowledge of an experienced international lawyer shines is in cross-border transactions. Whether you are entering into business agreements or negotiating contracts across national borders, various challenges can arise due to differences in legal systems, cultural practices, and business customs. 
To achieve successful outcomes, it is essential for businesses, vendors, suppliers, distributors, and other parties involved to be aware of both the domestic laws governing their activities as well as potential conflicts or discrepancies among different jurisdictions.
An attorney proficient in international law can help review contracts, negotiate terms, and ensure compliance at all stages. Furthermore, international lawyers assist clients by identifying risks, and potential pitfalls and making informed decisions.
International Dispute Resolution
In an interconnected world, it is not uncommon for disputes to arise between parties from different countries. These disagreements may occur in various contexts, including business transactions, cross-border investments, trade agreements, and intellectual property rights. International law attorneys have a deep understanding of international legal frameworks, enabling them to navigate complex jurisdictional issues, determine applicable laws, and advocate effectively on your behalf. 
Whether you need assistance in settling a cross-border contractual dispute or resolving a commercial conflict involving multiple jurisdictions, your lawyer will bring their knowledge and experience to bear, saving you time, money, and potential disruptions to your business operations.
International Human Rights
The field of international law also encompasses human rights principles that protect individuals' fundamental freedoms globally. From advocating for refugees seeking asylum to fighting against human trafficking or defending victims of torture, human rights attorneys play a vital role in promoting justice and protecting vulnerable populations around the world. A skilled international lawyer experienced in human rights can help draft complaints, file petitions, litigate cases before international tribunals, and engage with governmental bodies.
International Business Expansion
Expanding a business beyond national borders requires careful planning, strategic decision-making, and diligent compliance with international laws. When venturing into foreign markets, international lawyers play a vital role in guiding companies through the complex legal landscape. International trade regulations, investment laws, and cross-border mergers and acquisitions are just some examples of areas where these professionals offer crucial experience. 
Considering factors like intellectual property protection, foreign investment restrictions, tax considerations, and labor laws, an experienced international attorney can help you navigate all aspects of expanding your business internationally. Failure to comply with relevant legal requirements can lead to significant financial losses and legal consequences.
 When it comes to legal matters that cross international boundaries, the complexities, and challenges can be overwhelming. Laws, regulations, and cultural differences vary greatly from one country to another, making it crucial to have the guidance and experience of a knowledgeable international lawyer by your side. Whether you are facing a business dispute with an overseas partner, dealing with immigration issues, or being involved in a global trade transaction, hiring an international lawyer is essential for navigating the intricacies of international law.