Bad Faith Insurance Law Overview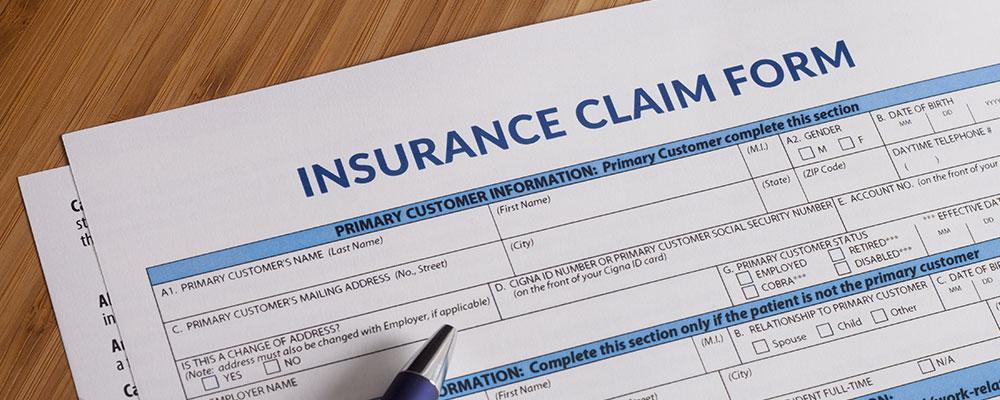 Attorney Assistance in Cases Involving Insurance Claim Denials and Bad Faith
Insurance policies are meant to provide financial protection against unexpected losses. People or organizations may make insurance claims in a variety of cases, and an insurance company will decide whether the policyholder or another party is eligible to receive the coverage requested. In some cases, a person or organization may believe that an insurance company that denied a claim acted unfairly or improperly. A skilled attorney can provide representation in civil litigation involving bad faith claims, helping insured parties and insurance companies resolve these matters properly.
What Is Bad Faith?
Insurers are required to treat policyholders fairly and act honestly when claims are made. If a claim is denied, a policyholder or another party who is eligible to receive coverage may believe that an insurance company acted in bad faith, and they may claim that the denial was not based on legitimate reasons.
First-party bad faith insurance claims may be made by a policyholder in cases where an insurer denied a claim or allegedly did not provide the proper coverage. Third-party bad faith insurance claims may be made by other parties who believe they were eligible to receive liability insurance coverage for damages caused by a policyholder.
Examples of Bad Faith
Not every case in which an insurance company denies a claim will involve bad faith. A denial may be made in bad faith if an insurer refused to pay a valid claim, if it did not properly investigate a claim, or if it took an unnecessary amount of time to process a claim. Insurance companies may also be accused of bad faith if they misrepresented the terms of an insurance policy or took other actions meant to put the profits of the company ahead of its obligations toward policyholders.
Some situations that may involve bad faith insurance claims include:
A person who experienced personal injuries and property damage in a car accident may believe that a claim made under a liability insurance policy was denied unfairly because the insurance company improperly assigned fault for the collision.
A homeowner may believe that an insurance claim for damage caused by a fire was not investigated in a timely fashion by the insurance company.
The beneficiaries of a life insurance policy may believe that a claim was denied based on exclusions in the policy that were not properly disclosed to the policyholder.
A person may claim that they were denied coverage for certain treatment that they should have been eligible to receive under their health insurance policy.
A policyholder may claim that their insurance company did not meet its duty to indemnify and pay damages up to the policy limits in a civil lawsuit.
If a bad faith insurance claim against an insurance company is successful, a policyholder or person who is eligible to receive coverage may be able to recover damages that are higher than the amount the insurer was originally required to pay under the policy. In addition to the benefits owed, an insurance company may be required to pay punitive damages, attorney's fees, and other damages above and beyond the policy limits.
Cases involving insurance coverage can be complex, and they require an understanding of the state laws that apply to insurance companies, policyholders, and other involved parties. An experienced attorney can provide legal representation to the parties in these cases, working to protect their rights and financial interests and helping them determine the best ways to resolve these matters effectively.