Insurance Defense Attorney Overview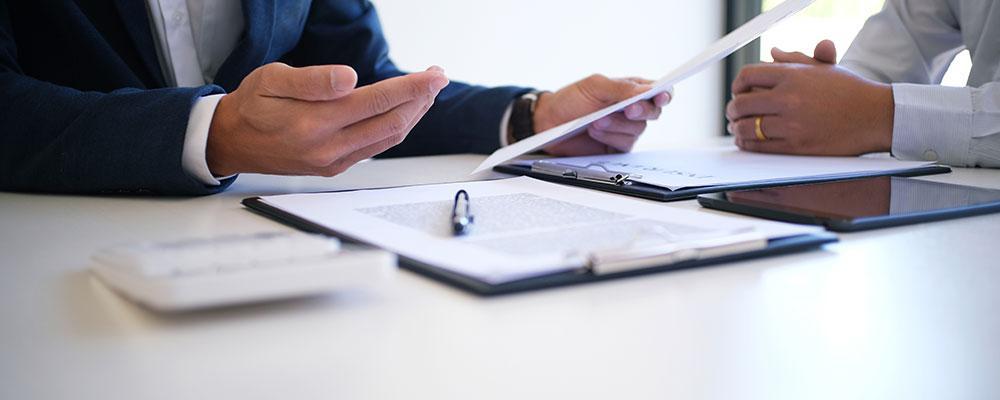 Lawyer Representation for Insurance Companies and Insured Parties
When someone suffers an injury because of someone else's negligence, the injured party may seek compensation for their damages through a personal injury lawsuit. In many cases, the negligent party's insurance company will be involved in the lawsuit, requiring the assistance of an insurance defense lawyer.
If you are involved in an insurance policy claim, a skilled civil litigation attorney can help you meet your legal requirements and work with you to determine your options for reaching the ideal outcome to your case. An experienced lawyer can help reach a fair settlement that provides just compensation to injured parties while protecting the rights and interests of insurers and policyholders.
Defending Policyholders and Insurance Companies
Insurance defense cases can involve a wide variety of insurance policies, including auto insurance in car accident cases, homeowners insurance in premises liability cases, and professional malpractice insurance in medical malpractice cases. Typically, an insurance defense attorney will represent a policyholder (known as the "insured") who has been accused of causing damages to an injured party.
While an insurance defense lawyer will provide representation for an insured defendant in a personal injury case, they will typically be hired by the defendant's insurance company. In most cases, an attorney will work to reach a settlement rather than resolving a case through litigation, which can take a great deal of time and result in large legal fees. Settlements may be reached through negotiation with the plaintiff and their attorney, or through methods of alternative dispute resolution, such as mediation or arbitration.
Insurance defense attorneys may also represent insurance companies in disputes over insurance coverage. These disputes may occur if a policyholder files an insurance claim for something that is not covered by their policy, if a policyholder exceeds the limits of their coverage, or if there is some other disagreement about the terms of a policy. An insurance defense lawyer may also defend an insurer against insurance fraud, which can occur when a person exaggerates their injuries, injures themselves on purpose in order to collect damages, or attempts to collect payment for an injury which did not actually occur.
During a personal injury lawsuit or a dispute over insurance coverage, it is important to be represented by a skilled lawyer who understands how state laws apply to a situation and how to make sure the terms of an insurance policy are followed correctly. An experienced attorney can work to reach an effective settlement that protects the rights and interests of all parties involved.