Citizenship Attorney Overview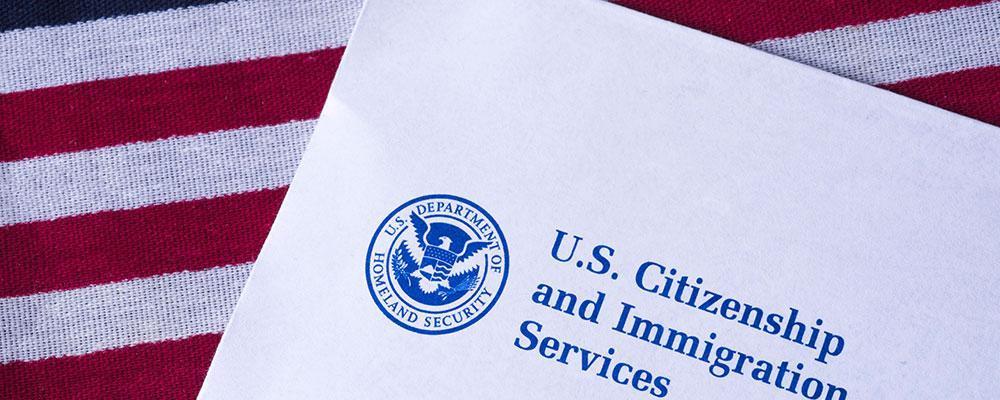 Lawyer Assistance With the Naturalization Process
People from all over the world come to the United States to live and work, taking advantage of the opportunities and benefits available for immigrants. People who are authorized to live in the U.S. on a temporary basis may want to take steps to become a lawful permanent resident, and then obtain the full rights afforded to a U.S. citizen.
If you are planning to obtain U.S. citizenship, it is important to work with an experienced immigration attorney. A skilled lawyer can guide you through the naturalization process, ensuring that you meet your legal requirements and helping you pass your citizenship test.
Benefits of Citizenship
U.S. citizens have certain rights that are not available to those living in the United States temporarily or lawful permanent residents. These include:
The right to vote in federal elections.
The ability to obtain a U.S. passport and travel internationally.
The right to run for certain elected offices.
The ability to serve on a jury.
Eligibility for employment by certain government and law enforcement agencies.
Eligibility for some state and federal benefits.
The ability to expedite the immigration process for family members who live in other countries.
Requirements for Naturalization
Children born in the United States are automatically granted U.S. citizenship. U.S. citizens who have children who were born in other countries can ensure that their children are recognized as U.S. citizens by applying for a Consular Report of Birth Abroad (CRBA). Anyone else who plans to become a citizen must complete the naturalization process.
A person can apply to become a citizen by filing Form N-400 (Application for Naturalization) with U.S. Citizenship and Immigration Services (USCIS). To be eligible for naturalization, a person must meet the following requirements:
Be at least 18 years old at the time of applying for naturalization.
Be a lawful permanent resident (Green Card holder) who has lived continuously in the United States for at least five years. Spouses of U.S. citizens may apply for naturalization if they have held a Green Card and been married to the same spouse for at least three years.
Have been physically present in the U.S. for at least 30 months in the previous five years. Spouses of U.S. citizens must have been physically present for at least 18 months out of the previous three years.
Have lived in their current state (or other USCIS district) of residence for at least three months before applying for naturalization.
Have a knowledge of United States history and civics.
Be able to speak, read, and write English.
Be a person of good moral character who believes in the principles of the U.S. Constitution.
Immigrants may also be able to become eligible for naturalization by serving in the United States military.
If you are planning to become a U.S citizen, an experienced attorney can help you understand the steps that must be followed and ensure that you follow the naturalization process correctly. A lawyer can also help overcome any obstacles to citizenship and work with you to help you bring your family members to live in the United States with you.