Healthcare Law Attorneys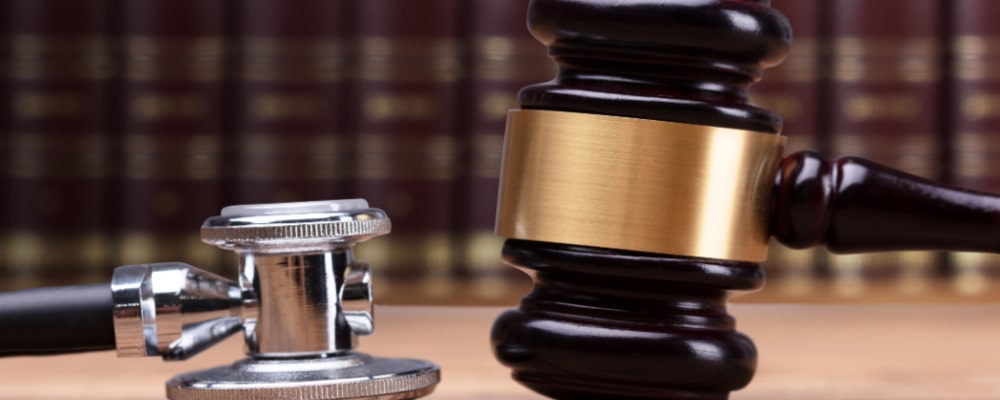 Healthcare law is a vast and complex field that encompasses various legal regulations, policies, and practices governing the provision of healthcare services. It plays a crucial role in ensuring access to quality healthcare, protecting patient rights, and regulating health professionals and medical institutions. This guide aims to provide you with an overview of key aspects of healthcare law, including relevant legislation, regulatory bodies, legal issues surrounding healthcare delivery, patient rights, and privacy concerns.
Legislation Related to Healthcare Law
Healthcare law plays a crucial role in shaping policies, setting standards, and ensuring accountability within the healthcare system. Significant legislative acts within healthcare law include:
Affordable Care Act (ACA), also known as Obamacare, is a landmark legislation that was enacted in 2010 to expand access to affordable health insurance coverage for Americans.
Health Insurance Portability and Accountability Act (HIPAA) was enacted in 1996 and focuses on protecting patients' health information privacy.
Consolidated Omnibus Budget Reconciliation Act (COBRA) provides continuation of group health coverage after job loss or other qualifying events.
Emergency Medical Treatment & Labor Act (EMTALA) requires hospitals participating in Medicare programs to provide emergency medical treatment regardless of the patient's ability to pay. 
Regulatory Bodies
Healthcare law regulatory bodies play a critical role in ensuring the safety, quality, and effectiveness of healthcare services provided to patients. These organizations oversee various aspects of the healthcare industry, including licensing professionals, monitoring compliance, enforcing standards of practice, and promoting patient rights. These healthcare bodies include:
Centers for Medicare & Medicaid Services (CMS) 
Food and Drug Administration (FDA)
The Office for Civil Rights 
Legal Issues Surrounding Healthcare Delivery
In today's complex and highly regulated healthcare industry, various legal issues arise surrounding healthcare delivery. Understanding these legal challenges is crucial for healthcare providers to effectively navigate the system and provide optimal care while protecting themselves from potential liability. These issues can include:
Medical Malpractice: These cases arise when healthcare providers have allegedly failed to meet accepted standards and/or their negligent actions have lead to injury or death.
Informed Consent: A patient's right to receive adequate information about proposed treatments before deciding to move forward is referred to as informed consent. Healthcare providers can be held liable if the patient is not properly informed ahead of time.
Fraudulent Billing Practices: Submitting false claims knowingly resulting in financial losses is prohibited under the False Claims Act. These practices can have serious consequences for patients, insurance providers, and the healthcare system as a whole.
Antitrust Issues: Such issues prevent anticompetitive practices that restrict access to healthcare services. This can lead to limited access to affordable healthcare options for patients.
Intellectual Property Rights: These are designed to protect inventions, discoveries, and research in the pharmaceutical industry. Issues can lead to delays in patient care, financial implications stemming from loss of royalties and legal costs, and reputation damage.
Patient Rights: Patients are entitled to the right to access their own medical records and refuse treatment, among other rights. Lapses in patient rights can lead to a variety of issues including lawsuits.
Privacy Concerns in Healthcare
HIPAA regulations protect patient privacy by setting standards for electronic transactions, security measures, and limitations on the use of personal information by healthcare providers. It also establishes penalties for non-compliance with these provisions. Key components of HIPAA include:
Security Rule: This rule requires the implementation of safeguards for protecting electronic health information.
Privacy Rule: This rule governs how personal health information can be used or disclosed by certain entities.
Breach Notification Rule: This rule requires organizations to notify individuals and regulatory authorities if a breach of their protected health information occurs. 
Emerging Trends in Healthcare Law
The field of healthcare law is constantly evolving to keep up with advancements in medical technology, changes in government regulations, and the ever-changing landscape of the healthcare industry. In recent years, several emerging trends have had a significant impact on the legal considerations faced by healthcare providers and patients alike. This includes:
Telehealth and Telemedicine
Genetic Testing and Precision Medicine
Cannabis Legalization
Artificial Intelligence-Enabled Healthcare Services
Healthcare law is a dynamic field that continues evolving alongside changes in medical technology, public policy priorities, and societal expectations. Understanding healthcare law is crucial for healthcare providers, policymakers, and the public to navigate legal complexities in ensuring equitable access to quality healthcare while upholding patient privacy and safety.