Protecting Federal Employees Against Discrimination
We protect the rights of FEDERAL Employees in cases involving DISCRIMINATION, SEXUAL HARASSMENT, and WHISTLEBLOWER RETALIATION! We assist with filing FEDERAL EEOC claims. Call us now for a free consultation!
SERVING THOSE WHO SERVE IN GOVERNMENT

DALLAS OFFICE | ATLANTA OFFICE | WASHINGTON D.C. OFFICE
CALL TODAY FOR A FREE CONSULTATION
866-801-1614
Federal Equal Employment Opportunity Commission Attorney Overview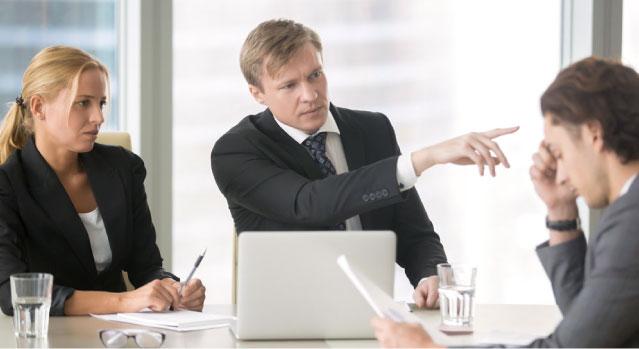 Lawyer Representation in Federal EEOC Claims
The laws in the United States protect workers from discrimination, ensuring that they do not face consequences to their career because of who they are or what they believe. When federal employees are harmed in this manner, they may file a claim with the Equal Employment Opportunity Commission (EEOC).
When filing an EEOC claim, federal employees should secure the services of a skilled employment law attorney who has experience representing clients who have been harmed by the actions of a federal employer. A knowledgeable lawyer can ensure that employees' rights are protected and help them receive the relief they deserve.
Cases Handled by the EEOC
Federal employees are protected by laws such as the Civil Rights Act, the Equal Pay Act, the Americans with Disabilities Act, and the Age Discrimination in Employment Act. If an employee's rights were violated, they may be able to pursue monetary damages or other types of relief with the EEOC. The EEOC governs cases involving:
| | |
| --- | --- |
| | Discrimination - It is illegal to treat an employee unfairly because of their race, sex, gender identity, sexual orientation, religion, national origin, age, or disability. An employee may experience discrimination if they were passed over for promotion, wrongfully terminated, experienced harassment, or were otherwise harmed in the workplace because of one of these factors. |
| | Sexual harassment - An employee who experiences unwelcome sexual advances or inappropriate comments or is otherwise made to feel uncomfortable in the workplace may file a claim based on being exposed to a hostile work environment or facing adverse employment actions. |
| | Whistleblower retaliation - If an employee is punished (including being fired, reprimanded, demoted, or threatened) for reporting harassment, discrimination, or other illegal activities, they may be able to recover damages for the harm they have suffered to their life and their career. |
When a federal employee experiences discrimination, the case will initially be investigated by the agency where the worker is employed. A worker should contact the agency's EEO Counselor within 45 days after the discrimination occurred. They may be given the option of participating in EEO counseling or alternative dispute resolution (such as arbitration or mediation). If they are unable to settle the dispute, they may file a formal complaint. The agency will conduct an investigation and issue a decision, and if the employee is not satisfied with this decision, they may appeal the decision and request a hearing with the EEOC.
Contact a Federal EEOC Attorney
When resolving discrimination issues related to federal employment through the EEOC, it is important to work with an experienced federal employment law attorney. The skilled lawyers at The Devadoss Law Firm, P.L.L.C. can ensure that investigations are performed correctly and that an your rights are protected throughout the process, helping you receive the relief you deserve. Contact us at 866-801-1614 for a free consultation.