Commercial Law Attorney Overview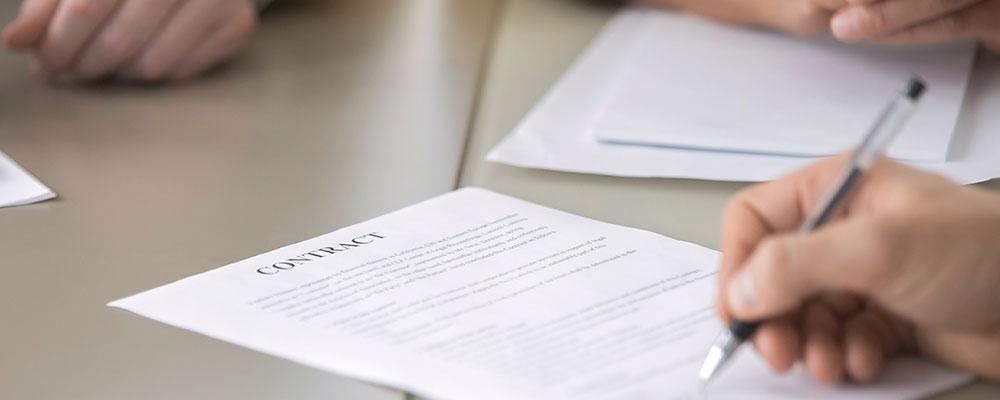 Lawyer Assistance With Business and Commerce Matters
Businesses represent a significant investment of time and money. Business owners will need to address a variety of legal issues when forming and operating a company, and it is important to work with a skilled business law attorney to handle these matters.
One particular subset of business law is commercial law, which focuses on the sale of goods and services and the legal agreements related to these sales. An experienced lawyer can provide invaluable assistance when addressing these matters, ensuring that business owners meet their legal requirements and protect their rights and interests when making commercial transactions.
The Uniform Commercial Code
Many areas of commercial law are governed by the Uniform Commercial Code (UCC), which has been adopted by most states. The UCC provides a standard set of statutes that apply to the sale of goods, ensuring that interstate commerce can function without problems due to conflicting state laws. Notably, the UCC applies only to the sale and delivery of physical, transportable goods, and it does not apply to the sale of services, intangible items like trademarks, or real estate property.
Some commercial law issues that the UCC addresses include:
Contracts - The UCC specifically applies to contracts for the sale of goods. These contracts are often open-ended, leaving terms related to the price of goods, the timing and methods of payment, when and where goods will be delivered, and minimum or maximum quantities open for negotiation.
Leases - The UCC applies to the lease of goods, rather than of real estate. Leases involve a person paying rent in order to use goods for a certain period of time while the lessor retains ownership of their property.
Negotiable instruments - The UCC governs the documents used to pay for goods, including drafts (checks) and promissory notes.
Bulk sales - The UCC provides protections in cases when a business sells a large amount of inventory to a single buyer and fails to pay what they owe to creditors.
Investment securities - The UCC governs the transfer of investments such as stocks, bonds, and shares of mutual funds.
Secured transactions - The UCC provides rules for debts that give a creditor the ability to repossess property if a debtor fails to make payments.
The sales of goods and services can often be an area of concern for businesses, involving multiple parties, complicated contracts, and a variety of state and federal laws. A skilled commercial law attorney can ensure that a company meets their legal requirements when creating documents and executing commercial transactions, providing them with protection should disputes arise in the future.