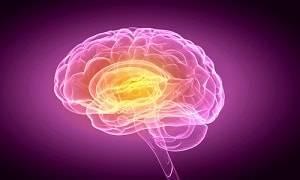 Injuries affecting the brain are one of the most common health issues that affect people in the United States. Every year, more than 200,000 people are hospitalized because of brain injuries, and on average, more than 150 people die every day from these types of injuries. A traumatic brain injury (TBI) can affect a person in many ways. By understanding the potential ramifications of a TBI, a victim can not only address the harm they have already suffered, but they can determine how they and their family may be affected in the future. This will allow them to take legal action to recover compensation from the person or parties who were responsible for their injuries.
Since TBIs can sometimes be "invisible" injuries with no obvious external symptoms, and the effects of a brain injury may not appear for multiple days, weeks, or months, victims may sometimes struggle to determine how to address these issues. Fortunately, with the help of a Corpus Christi personal injury attorney, a person can determine the best ways to respond to these types of injuries, demonstrate that someone else was responsible, and pursue financial compensation for their damages.
Causes of Traumatic Brain Injuries
A TBI is caused by traumatic events that inflict damage on the brain. These injuries will generally occur when a person suffers a blow to the head, although the brain may also be damaged in other ways, such as force placed upon the body that causes brain tissue to be compressed. Some of the most common causes of traumatic brain injuries include:
Motor vehicle collisions, including car accidents, truck wrecks, motorcycle crashes, and pedestrian accidents
Slip and fall accidents
Assaults or domestic violence
Gunshot wounds
Workplace accidents, including injuries at construction sites or oil fields
Sports injuries
Proximity to explosions, including during military service
Short-Term TBI Symptoms
The symptoms a person may experience in the immediate aftermath of a TBI will often depend on the severity of their injuries. In cases involving mild traumatic brain injuries, a person may briefly lose consciousness, and they may suffer from headaches, dizziness, nausea, and fatigue. Additional symptoms may appear in the days and weeks following an injury, including blurred vision, ringing in the ears, sensitivity to certain types of sensory input (especially loud noises or bright lights), memory loss, confusion, mood swings, and sleep disorders (including either problems sleeping or needing to sleep more than usual).
The symptoms of moderate or severe brain injuries will usually be more serious, and a person will often experience these issues within a few hours or a couple days after being injured. These symptoms may include extended loss of consciousness, persistent nausea or repeated vomiting, severe headaches that get worse over time, dilated pupils, difficulty waking up from sleep, numbness or weakness in the extremities, severe confusion, slurred speech, extreme agitation or other unusual behaviors, and convulsions or seizures.
People who experience any of the above symptoms after suffering a blow to the head or being involved in a situation that may have led to a brain injury should receive immediate medical treatment. For mild TBIs, rest may be prescribed, and pain relievers may be used to help alleviate symptoms, and a person may be able to gradually return to their previous activities. In cases involving moderate or severe TBI, additional treatment may be needed to address issues related to blood pressure and ensure that a person is receiving enough oxygen to the brain. If necessary, surgery may need to be performed to repair skull fractures, drain excess fluid, remove damaged brain tissue, or address blood clots. Ongoing treatment will likely be needed to reduce the risks of additional harm and help a person regain function following an injury.
Long-Term Effects and Complications of Brain Injuries
While mild traumatic brain injuries may not have serious long-term effects, moderate or severe TBIs may have a variety of serious, long-lasting complications. These may include:
Physical issues such as chronic headaches, poor balance and coordination, difficulty swallowing, vertigo and other forms of dizziness, muscle weakness, tremors in different parts of the body, and extreme fatigue.
Sensory issues such as changes in the ability to taste or smell, double vision, hearing loss, or loss of sensation in different body parts.
Cognitive issues that affect a person's ability to focus on activities and complete tasks while at work or in their daily lives. These issues may include memory loss, confusion, problems maintaining attention or concentrating on tasks, and difficulties with organization, planning, problem-solving, making decisions, or focusing on more than one thing at a time.
Speech and language issues, including difficulty understanding people's speech, inability to read and write properly, and problems forming words or sentences. A person may also struggle to follow conversations, interpret body language or non-verbal cues, or otherwise interact appropriately with others.
Emotional issues, including mood disorders such as anxiety, depression, irritability, and difficulties regulating emotions properly. A person may also experience behavioral or personality changes, as well as a lack of judgment or self-control and problems forming or maintaining relationships with others.
Traumatic epilepsy, which may cause a person to be at risk of seizures for years after an injury occurred.
Treatment for long-term complications of brain injuries may include the use of drugs such as antidepressants, anticonvulsants, anticoagulants to prevent blood clots, and muscle relaxers to address spasms or other physical issues. Ongoing rehabilitative therapy may also be needed, including physical therapy to address issues related to coordination, speech therapy, psychotherapy to address mood disorders, and cognitive therapy to address issues related to memory, concentration, and sensory perception.
Legal Help With Issues Related to Traumatic Brain Injuries
Because brain injuries can be so severe, and their effects can last for years, a victim will want to take steps to ensure that they will be able to receive the proper treatment and be repaid for any losses they have experienced. A Nueces County brain injury lawyer can help determine who was responsible, and they can work with victims to pursue compensation that will allow them to make a full recovery.
About the Blogger:
William R. Edwards III: Elite Lawyer William R. Edwards III (Billy) is an experienced personal injury attorney and a partner at The Edwards Firm in Corpus Christi, Texas. Billy is Board-Certified in Personal Injury Trial Law by the Texas Board of Legal Specialization.
Website: https://www.edwardsfirm.com/