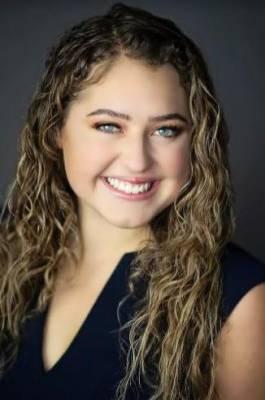 Elite Lawyer is pleased to announce that Madeline Gendreau has been selected as the winner of our Spring 2021 Scholarship program. Madeline was chosen out of more than 100 students who sent in video or written essays. In order to be considered, qualified applicants needed to have a current GPA of at least 3.0 and submit either a 500-word essay or a two-minute video presentation that answered the following question: What positive change are you working to bring to your community in the new year? After submitting a considerate and compelling application, Madeline will receive $500 to put toward her undergraduate degree. She is a sophomore in the Honors College, double majoring in Environmental Sciences and Geosciences with a minor in Climate Studies at Boise State University.
Bringing a Positive Change to Her Community
Even at a young age, Madeline always knew she wanted to make a difference in her life by helping others who are in need. With a spirit of giving instilled by her parents and grandparents early on, she helped improve handicapped access at her church and delivered meals to those in need. Using her influence as the current Miss Boise and her skills as a competitive swimmer, Madeline recognized a need within the community based on statistics that Idaho has the second-highest rate of accidental drownings among children under age 5 in the country. This is partly due to the fact that Idaho has over 100 miles of irrigation canals located across the state.
Working with a local swim team and other organizations, Madeline offers free or low-cost swim lessons to those less fortunate in Boise and the surrounding area. According to Madeline, it is an ideal way to connect with younger kids who need to learn water safety awareness through life-saving skills as well as a healthy and active lifestyle. "Throughout my volunteer experiences as a young girl and my passion for helping others, I am determined to bring a positive change to my community," Gendreau stated.
After graduation, Madeline hopes to work in NASA's Climate Division to further study carbon in the environment and understand how carbon stores are changing as the Earth's average yearly temperature increases. In addition, she would like to attend law school and become an environmental lawyer specializing in climate law and environmental justice. Ultimately, she intends to run for the United States Congress and assist in writing climate and environmental legislation.
Contact Elite Lawyer Today
At Elite Lawyer, we understand how the COVID-19 pandemic has affected our country physically, economically, and emotionally, and we are here to provide support to members of the legal community. In addition, we recognize how the younger generation is taking an active role in helping bring about positive change in our country. Attorneys throughout the United States can network and collaborate, allowing them to provide the legal help their clients need. To learn more about the Elite Lawyer scholarship program or nominate an attorney for the Elite Lawyer award, contact us today at 833-40-ELITE (833-403-5483).