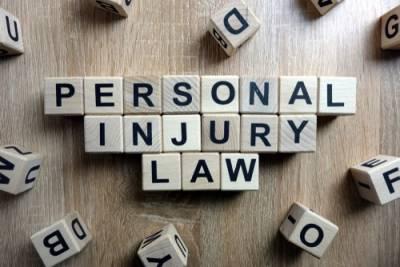 Most people do not have the experience of filing a personal injury claim. When an injury strikes unexpectedly, as is often the case in a car or truck accident, you can find yourself caught off guard by everything that follows. You should know that it is often possible to recover compensation for your injuries from the at-fault party, but there are many things about the legal process that may surprise you if you have never been through it before.
When you work with an experienced personal injury attorney to file your claim, you have an ally who has been through the process many times and can help you understand what to expect. At Burress Law PLLC, our Texas personal injury law firm, we have successfully represented many injury victims in their pursuit of fair compensation, and we are happy to share our knowledge to make the process easier. Here are 10 important things to know about personal injury claims that may come as a surprise:
1. You have a time limit to file your claim.
If you have been injured, it is important to act quickly to make sure you remain eligible for compensation. Each state has a statute of limitations for filing a personal injury claim—in Texas, it is two years. Generally, this time period starts on the date of the incident that caused your injuries, so it is a good idea to get medical attention right away and follow up with a doctor as soon as possible if you start experiencing any new symptoms. If you wait to file a claim outside of the statute of limitations, your case may be dismissed.
2. You can recover compensation for more than just your medical bills.
Injury victims may be entitled to compensation for not only the costs of their medical care and treatment, but also other economic and non-economic damages they suffer as a result of their injuries. For example, you may be able to recover lost wages if your injuries cause you to miss work, as well as additional damages for your physical and mental pain and suffering.
3. You can recover compensation even if you were partially at fault.
Especially in car accident cases, it is common for injured drivers to bear some responsibility for the crashes that cause their injuries. However, this does not necessarily mean they will not be able to recover from other negligent parties. Many states have a comparative negligence law that allows you to recover reduced damages even if you are found to be partially to blame for the accident.
4. Your attorney can help you gather evidence.
When you hire an attorney, they can do much more than simply help you file your claim and represent you in court or settlement negotiations. For example, our firm has a team of accident investigators who travel to the locations where our clients' injuries occur and help them gather timely evidence to demonstrate the other party's negligence, including photographs of the scene and testimony from eyewitnesses and law enforcement.
5. There may be more than one liable party.
If you are injured in a car accident, you may assume that the other driver is fully liable for your injuries. However, in some cases, it is possible to pursue compensation from more than one party. For example, in an accident involving a commercial truck, the driver and the trucking company that employs the driver may both be partially at fault. An attorney can help you identify all available sources of compensation in your case.
6. The liable party usually does not pay out of pocket.
Some injury victims worry that the negligent party will not have enough money to cover their damages, leading them to question whether it is even worth it to file a claim. However, compensation usually comes from the negligent party's liability insurance, rather than their bank account. In a car accident, if the at-fault party lacks insurance, or if they do not have enough to cover your damages, you may be eligible for additional coverage through your own uninsured motorist policy.
7. The insurance company is not usually on your side.
Many injury victims make the mistake of believing that all they need to do is file a claim, and the negligent party's insurance provider will do their duty to provide the compensation owed. However, insurance providers have a vested interest in ceding as little compensation as possible. Without strong evidence to support your claim and an attorney who has settlement negotiation experience, you may struggle to get the full compensation you deserve.
8. Not all personal injury cases go to court.
Sometimes, in order to secure fair compensation, it is necessary to file a personal injury lawsuit and prepare for litigation with the at-fault party. However, it is much more common for personal injury claims to be settled out of court through negotiations between legal and insurance representatives. Settling a claim often leads to a more efficient resolution, getting you the compensation you need as soon as possible.
9. Your health insurance provider may be entitled to part of your settlement.
Knowing that a personal injury claim can take some time to settle, you may be concerned about how you will pay your medical bills in the meantime. Fortunately, your health insurance can often cover most of the upfront costs, but this means your provider will likely be entitled to reimbursement from your settlement or verdict through a process called subrogation. An attorney can help you understand how this process works and make sure you are treated fairly.
10. You do not have to pay your attorney unless you win your case.
This may not be true for every attorney, so it is important to be sure you understand an attorney's fee structure before hiring them. Many firms represent clients on a contingency basis, meaning they collect payment for their services only after securing a settlement or verdict. This helps to protect injury victims from further financial hardship during a difficult time.
Speak with an Elite Personal Injury Lawyer Today
Every personal injury case is different, and you will undoubtedly encounter other surprises as you work toward a fair resolution. But, with a personal injury lawyer on your side, you can feel more confident in taking on these surprises and the challenges they bring.
About the Blogger:
Jason K. Burress: Elite Lawyer Jason Burress is an experienced personal injury lawyer and the founding attorney of Burress Personal Injury Law in McKinney, Texas. Formerly a personal injury defense attorney, he now dedicates his practice to helping injured victims seek justice.
Website: www.mytexasfirm.com