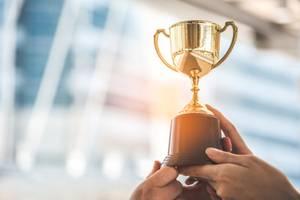 In the 21st century, attorneys and law firms have a multitude of different options for promoting themselves and connecting with potential clients. Because so many people use online search engines to find information about legal issues and identify attorneys who can help them, it is crucial for lawyers to make sure they show up in online searches and demonstrate the value they can provide to their clients. Attorney directories such as Elite Lawyer can be a great way of doing so, and inclusion in the right directories will demonstrate that an attorney has the skills and experience to meet their clients' legal needs. However, there are many different online directories or websites that recognize attorneys with awards, and lawyers may be concerned about whether these services are legitimate.
Legit Attorney Directories Vs. Vanity Awards
There are a large number of organizations and websites that claim to recognize attorneys who are among the best in a certain field or geographical region. These sites will often state that only a small percentage of attorneys are recognized or that they have a screening process that ensures that only the "best" lawyers are selected. However, many of these services primarily exist to sell awards or directory listings without verifying that attorneys are qualified. Some law firms or other organizations have even successfully nominated their pets for awards or inclusion in these directories.
So, how can an attorney determine whether an award or directory is legitimate or is just trying to sell them a fancy plaque or trophy? Here are a few indicators that an online attorney directory can provide benefits to both lawyers and their clients:
The organization uses a rigorous screening and selection process - While most awards and directories claim that they review an attorney's record, many only perform a cursory inspection to make sure a person has not received public reprimands. They may also allow a person to nominate themselves for an award rather than requiring peer nominations. A legitimate directory will use a rigorous selection process to ensure that only qualified attorneys are listed, and this process may review multiple factors, such as a lawyer's amount of experience, their verdicts and settlements, articles they have published or CLE programs they have participated in, and their overall reputation.

The directory offers tools attorneys can use to promote themselves and their practice - If a directory simply lists a person's name and provides them with a badge to place on their website, this may be a sign that it is not legitimate. Reputable directories will provide attorneys with services to help them connect with clients, such as bio pages that detail their experience and accomplishments, custom videos that can be posted on a website or shared on social media, reviews from clients, press releases, and other tools that can be used to improve search engine optimization (SEO).

The website provides potential clients with helpful, easily accessible information - If an organization's site includes only the most basic information about attorneys and their areas of practice, it may be nothing more than an attempt to build links and influence SEO. If a directory site includes information that is helpful for clients seeking information about legal issues, such as attorney blogs, this is a sign that it is legitimately working to help connect people with lawyers who can meet their needs.

The organization is dedicated to furthering the interests of the legal community - If a directory does not only provide listings for lawyers who meet certain standards, but also works to provide other types of services to people, this is likely a sign that it is not just a marketing program, but an organization that is dedicated to promoting the community as a whole. For example, Elite Lawyer provides scholarships to college students who are dedicated to making positive changes in people's lives.
Learn More About Elite Lawyer
If you want to know more about the benefits that Elite Lawyer can provide for your law firm, or if you have questions about how an attorney can be included in our directory, please contact us. Call 833-403-5482 today.