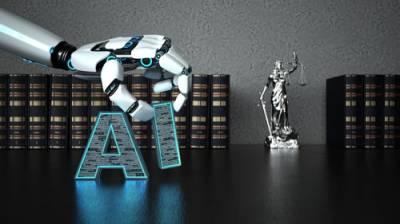 Artificial Intelligence (AI) has become a hot topic in recent months, and it has affected many industries and areas of people's lives. The popularity of ChatGPT, AI image generators, and other technologies has skyrocketed, and many people and businesses are using these technologies to create content and perform other tasks. The legal field is no exception, and many attorneys and law firms are looking at how they can use AI to improve efficiency, streamline tasks, and provide more value for their clients. However, it is important to use these technologies correctly, and attorneys will need to make sure they are in compliance with the applicable rules and regulations regarding the use of AI.
Benefits of AI for Attorneys
There are numerous ways attorneys and law firms can use AI technology to enhance their practice, including:
Legal research - Research is often one of the most tedious tasks for attorneys. They may spend a considerable amount of time scanning through legal precedents and other documents as they determine the ideal strategies to use in their cases. AI can help automate this process by providing summaries and analyses of cases. With the ability to review vast amounts of legal information in a short amount of time, lawyers can save time and streamline the discovery process, which can help reduce costs for clients.

Document analysis and contract review - AI can help streamline the time-consuming manual process of reviewing documents and contracts. By identifying the relevant areas of a document, highlighting discrepancies, recognizing missing clauses, and uncovering other potential issues, AI programs can help sort through information quickly and determine whether there are any concerns that may need to be addressed.

Administrative tasks - AI-powered virtual assistants and chatbots can handle certain types of administrative processes and reduce the workload for attorneys and other staff members at a law firm. In some cases, virtual assistants may be able to send automated emails, schedule appointments, answer frequently asked questions, or perform other tasks. This can give lawyers more time to focus on higher-level concerns.

Legal analytics: AI algorithms can provide insights into legal trends, successful strategies, or areas of a firm's practice that may need improvement. Analyzing this data can aid attorneys in customizing their services based on clients' needs, developing new operational protocols, and increasing the efficiency of their processes.

Content creation - ChatGPT and a variety of other tools can be used to assist with the writing of website content pages, blogs, social media posts, video scripts, and other marketing materials. By automating some of these tasks, attorneys can promote their services and connect with clients while still being able to focus on client representation.
Potential Drawbacks of AI Technology
While artificial intelligence is becoming more powerful and easier to use, it is not infallible. In many cases, AI has been found to make mistakes or provide inaccurate information. Because of this, it is crucial for attorneys to make sure the information generated by AI is reviewed closely, and they may want to avoid relying on technology to handle issues that require human insights. To ensure that the correct policies and procedures are being followed, law firms can work with partners who are experts in the use of AI technology, such as marketing firms who can review AI-generated content for clarity and accuracy and ensure that the correct message is being presented at all times.
Questions About Attorney Marketing and AI? Contact Elite Lawyer
Artificial intelligence has the potential to revolutionize many aspects of legal practice. By using AI, attorneys and law firms may be able to save time, money, and resources, making them more productive, efficient, and profitable. At Elite Lawyer, we can provide guidance on how attorneys may be able to use AI to promote their inclusion in our directory and demonstrate that they can provide quality services for clients. If you have questions about the Elite Lawyer directory, the products we offer, or the best ways to promote your legal services, contact us today.
Sources:
https://www.brookings.edu/blog/techtank/2023/03/20/how-ai-will-revolutionize-the-practice-of-law/
https://businesslawtoday.org/2022/02/how-ai-is-reshaping-legal-profession/