Workers' Compensation Attorney Overview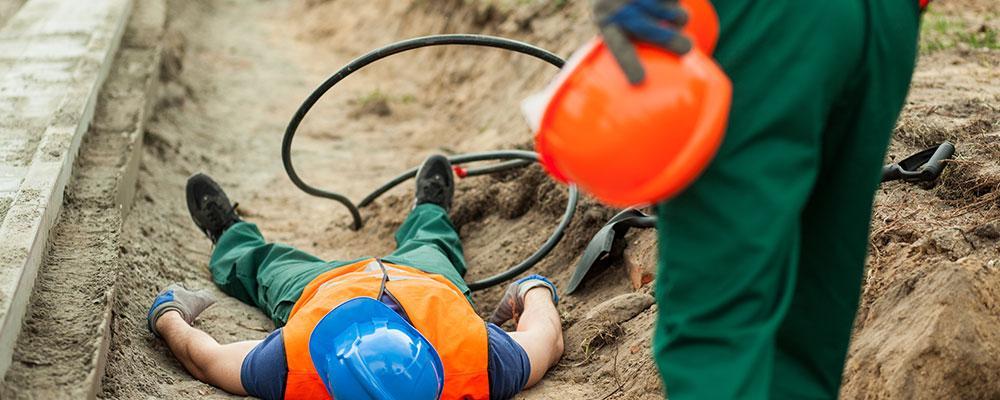 Lawyer Assistance in Receiving Benefits Following Work-Related Injuries
When someone is injured during the course of working in their job, they are typically eligible to receive workers' compensation benefits, regardless of who was at fault for the injury. Workers' comp benefits address the costs of medical care, as well as compensation for the income they have lost due to their inability to work. Family members of a person who died from a work-related injury may be able to receive death benefits to cover the impact of the lost income to their family.
Each state has its own workers' compensation laws, so if you have been injured while working, it is important to work with an experienced attorney who understands how the laws apply to your situation and the requirements for filing a claim.
Medical Benefits
Medical workers' comp benefits cover the costs of immediate and ongoing medical care following an injury. These can include costs related to emergency room visits, hospital bills, doctor's fees, and rehabilitation. A worker may be required to use a doctor that has been authorized by their employer or who is covered under the employer's worker's compensation insurance plan.
Disability Benefits
If an employee is unable to work for a certain period of time because of their injury, workers' comp disability benefits will compensate them for the loss of income. These benefits typically fall into one of four categories:
Temporary partial disability - A worker may be able to return to work after their injury, but only on a part-time basis or in a position that earns less than what they had earned before being injured. In these cases, they can receive benefits based on a percentage of the difference between their previous income and the income they are currently able to earn.
Temporary total disability - A worker who is completely unable to work while they are recovering from their injury may receive benefits covering a percentage of the amount they earned prior to their injury.
Permanent partial disability - If an injury resulted in a permanent disability or disfigurement to an employee (such as the loss of a limb or blindness in one eye), they will typically receive compensation based on the type of injury. Depending on the state, this payment may be based on the percentage that their body part is disabled and/or the income they would earn for a certain number of weeks of work.
Permanent total disability - An employee who is permanently injured and will never be able to return to work will typically be eligible to receive a percentage of their former income for the rest of their lives.
When filing a workers' compensation claim, it is important to work with a skilled attorney who has strong knowledge of state laws. An experienced lawyer can protect employees' rights, argue against the denial of benefits, and ensure that injured workers are properly compensated.