Representation for People In Need of A Chicago Scooter Injury Law Attorney
A chicago electric scooter injury lawyers can help represent your needs in a Scooter Injury case. We'll work hard to make sure your rights are protected and we get the result you deserve.
REPRESENTING CHICAGO CLIENTS IN NEED OF A SCOOTER INJURY ATTORNEY

THROUGHOUT THE COOK COUNTY AREA
CALL TODAY FOR A FREE CONSULTATION
312-804-6102
Chicago Scooter Injury Attorney Overview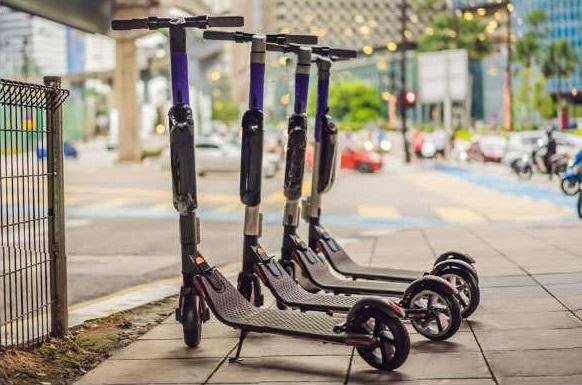 Chicago Personal Injury Lawyers Represent Clients in Electric Scooter Injury Cases
Using e-scooters for transportation is a new alternative to current methods of transportation. Within the past couple of years they've been commercialized for the geneal public in chicago. Even though it has been marketed as an easy, enjoyable, and convenient way to travel, it does raise some concerns. Specifically, the risk of injury to pedestrians and to scooter riders.
If you are a scooter rider that has been injured by a vehicle or if you have been injured by a scooter rider, we can help. You may have many questions such as how is fault determined, who is responsible for the medical bills incurred, and more. These are very common questions and during our free consultations we can better assess your specific situation and how the law applies to it.
You can rely on us to not only know the law as it pertains to your case but also be there to support you during this difficult time. We don't just stop at providing legal advice. We also want to make the process of recovering compensation easy, cost-effective, and quick, so you can move forward with your life.
Types of Electric Scooter Injury Issues We Can Help With
We offer top-quality representation in a full range of scooter injury concerns including:
| | |
| --- | --- |
| | Injuries Sustained While Riding |
| | Injuries Sustained By Scooter Drivers |
| | And Any Other Scooter Injury Issues |
If you need a reliable Scooter Injury attorney, contact our office. Call 312-804-6102 to schedule a free consultation with an experienced lawyers today. We offer scooter injury law services to clients throughout the area including Cook County, DuPage County, Will County, Kane County, Lake County, and McHenry County.