Accessiblity and Disability Attorney Overview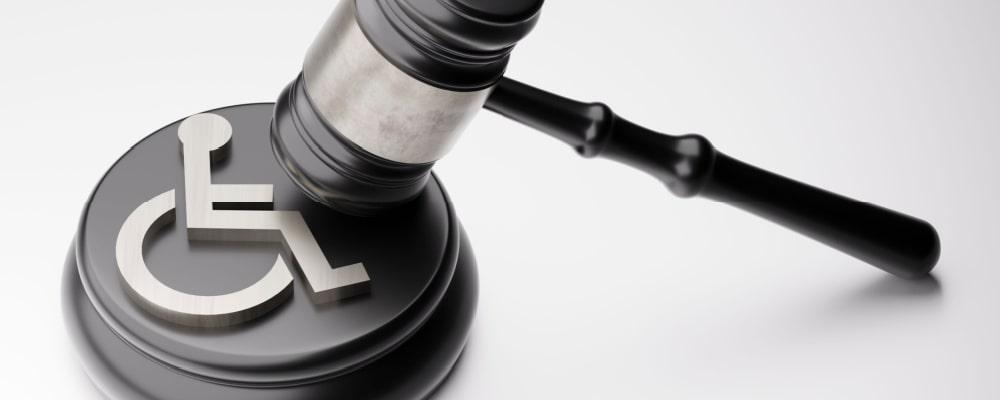 Accessibility refers to the inclusive practice of designing products, services, and environments that can be accessed and used by individuals with diverse abilities. It ensures that people with disabilities are not excluded or hindered from participating in society on an equal basis with others. The concept of accessibility is rooted in the principle of equality and non-discrimination. It aims to remove barriers and provide equal opportunities for all individuals, regardless of their physical, sensory, cognitive, or technological limitations. Accessibility may also include digital technologies, communication channels, transportation systems, information resources, and public spaces.
Why Should You Hire an Accessibility and Disability Attorney?
Dealing with accessibility and disability issues can be challenging, especially when it comes to navigating the legal aspects involved. If you or a loved one is facing discrimination or barriers due to a disability, hiring an experienced accessibility and disability attorney can make a significant difference in your ability to protect your rights and ensure equal access to opportunities.
The Complexity of Accessibility Laws 
Accessibility laws are complex and multifaceted. They involve legislation that aims to provide equal access for individuals with disabilities in various settings such as workplaces, public accommodations, transportation facilities, educational institutions, government services, housing complexes, and more.
An accessibility attorney stays updated on any changes or developments that might affect their clients' cases. They have the knowledge required to interpret intricate legal language, determine which regulations apply in specific situations, assess compliance standards for different entities affected by the laws, and gather evidence of violations if necessary.
Progress With Accessibility and Disability Rights
In recent years there has been a growing recognition of the importance of accessibility as societies become more aware of diversity and inclusivity issues. The United Nations Convention on the Rights of Persons with Disabilities (CRPD), adopted in 2006 by the UN General Assembly, was a significant milestone towards promoting accessibility globally. The CRPD recognizes access to information and communication technologies (ICTs) as a fundamental human right.
One key aspect of accessibility is removing physical barriers within built environments. This includes ensuring that buildings have ramps or elevators for wheelchair users; installing tactile paving for visually impaired individuals; providing clear signage throughout facilities; designing accessible restrooms; and making parking spaces available close to entrances.
Similarly important is digital accessibility which ensures that websites, applications, and electronic documents are designed in such a way that they can be fully accessible using assistive technologies such as screen readers or braille displays. Accessible websites should use alternative text descriptions for images so that visually impaired users know what is being displayed; incorporate closed captions or transcripts for video content to aid hearing-impaired individuals; use consistent navigation structures throughout the site/interface; and avoid flashing animations which might trigger seizures in photosensitive epilepsy patients.
Communication channels also need to be made accessible through various means like sign language interpretation during official events, spoken descriptions of visual elements during live presentations or broadcasts, and providing captioning or transcripts for audio content. 
Public Accessibility
Accessible transportation systems are essential to enable people with mobility impairments to travel independently and participate in social and economic activities. This includes accessible public transport such as ramps and lifts for buses and trains, and appropriate seating arrangements for wheelchair users. For the visually impaired, auditory announcements and tactile signage make independent travel easier. Additionally, accessible street infrastructure such as curb cuts (ramps at the edges of sidewalks), and pedestrian crossings equipped with audible signals provide a safe environment for people with disabilities to navigate through cities. 
Public institutions need to make their documents available in formats that are accessible, including, braille, large print versions, or electronic formats compatible with screen readers. Accessible publishing ensures that books and e-texts are released simultaneously in multiple formats catering to different reading needs.
Public spaces also need to be designed considering accessibility aspects like parks having inclusive playground equipment suitable for children with various abilities; pedestrian areas without physical obstacles allowing easy movement; as well as auditoriums and event halls equipped with assistive listening systems.
Accessibility policies play a critical role in ensuring compliance and promoting inclusivity across society. Awareness campaigns, trainings, and workshops are crucial to increasing knowledge about accessibility and fostering an inclusive mindset during all stages of design and development.