Criminal Defense Attorney for Those Charged With Crimes Against Children
We have obtained more than 250 NOT GUILTY verdicts and acquittals for clients charged with sexual assault, indecency with a child, and other serious offenses.
REPRESENTATION FOR SEXUAL ASSAULT DEFENDANTS IN TEXAS

IN CASES INVOLVING CRIMES AGAINST CHILDREN
CALL TODAY FOR A FREE CONSULTATION
214-303-9600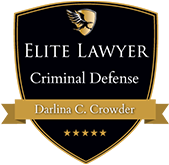 Texas Sexual Assault Of A Child Criminal Defense Lawyer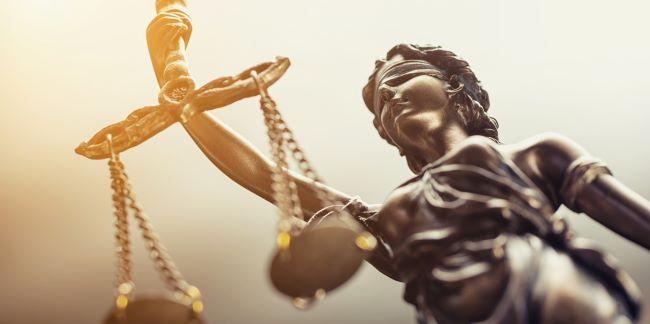 Attorney for Clients Charged With Sexual Assault Offenses in Collin County, Denton County, Dallas County, and Tarrant County
Crimes against a child in which children are the alleged victims can be shocking, and these types of cases often receive a great deal of attention and news coverage. Because of this, prosecutors will often zealously pursue a conviction, and a person charged with sex crimes involving children may be presumed to be guilty by people involved in the case and the public at large. Overcoming this presumption of guilt can be difficult, even if a case is based on false accusations or circumstantial evidence. Because these types of criminal charges can result in serious and life-long consequences, it is crucial for a defendant to be represented by a skilled criminal defense attorney.
The team of attorneys at The Crowder Law Firm, P.C. believes in the right of every defendant to be presumed innocent until they are proven guilty beyond all reasonable doubt. This right applies even in cases involving crimes that are considered to be inexcusable, such as sexual offenses involving child victims. When you are facing these types of charges, you need an attorney on your side who will vigorously defend your rights and build a strategy to help you avoid a conviction. Attorney Darlina Crowder has represented clients in a wide variety of criminal cases, and she has helped more than 250 people obtain acquittals or not guilty verdicts. She can put this experience to work to help you achieve positive results in your case.
Sexual Assault of Minor Children in Collin County
The Texas Penal Code identifies many types of sex crimes against children, and these include child sex abuse, sexual exploitation of a child, possession or distribution of child pornography, and improper relationships between teachers and students. While sexual assault charges may apply against multiple types of victims, there are special circumstances that address this type of crime when it is committed against a minor.
In most cases, sexual assault charges may apply if a person allegedly committed an act of sexual contact or sexual penetration without receiving consent from the alleged victim. However, when an alleged victim is below the age of 17, consent is not a factor, since a child cannot legally consent to sexual contact with an adult. Charges of sexual assault of a child, which is commonly known as statutory rape, may apply regardless of whether the alleged offender knew the actual age of the child in question.
In most cases, sexual assault of a child is a second-degree felony, and a conviction could result in a prison sentence of 2 to 20 years, a maximum fine of $10,000, and the requirement to register as a sex offender. If a child was under the age of 14, the alleged offender could face charges of aggravated sexual assault of a child, which is a first-degree felony punishable by 5 to 99 years in prison. A charge of sexual assault of a child may also be elevated to a first-degree felony if sexual contact between the alleged offender and victim was prohibited by law, including in cases where an alleged offender and victim are related to each other.
Denton County Criminal Defense Lawyer Helping Protect Your Rights
The Texas Penal Code does specify that there are cases where consensual sexual contact or sexual intercourse with a minor below the age of 17 is not considered a crime. An person is allowed to engage in sexual conduct with a child between the ages of 14 and 17 if they are not more than three years older than the minor or if they are legally married to the child. These exceptions do not apply if the alleged perpetrator and victim are prohibited by law from getting married or engaging in sexual contact.
The Crowder Law Firm, P.C. understands the incredibly serious nature of sex crimes, and we can help you defend against thsese charges. We will investigate the circumstances of your case and gather the necessary facts to build a defense and demonstrate why you should not be convicted or required to register as a sex offender. We believe in treating our clients with dignity and respect, and we will work with you to address your concerns, protect your reputation, and ensure that you are treated fairly. We are prepared to do what it takes to help you avoid a conviction, allowing you to move on with your life.
Call Our Tarrant County Sex Crime Defense Lawyers
To schedule a free consultation with our Dallas County criminal defense attorneys, contact our office today at 214-303-9600. We provide dedicated defense services to clients in Dallas, Fort Worth, Plano, Denton, McKinney, Garland, Frisco, and throughout Dallas County, Denton County, Collin County, and Tarrant County. Se habla Español.