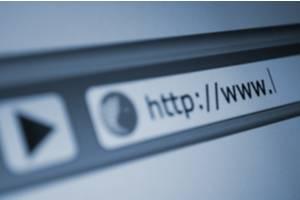 In the 21st century, most businesses have websites, and one of the primary ways they connect with their customers is by making sure they can be found when people are performing online searches. For law firms, a well-designed website can be crucial. A website can not only help those who are looking for legal help find a qualified attorney, but it can also demonstrate a firm's values and show why it is the right choice to meet people's needs. There are a number of features that may be included in a site, and ideally, these features should be focused on encouraging potential clients to contact the firm for legal help. These include:
High-Quality Content
In many cases, people who are searching for an attorney may be unsure about the specific legal issues that they will need to address or how a lawyer can help in their situation. When a website includes detailed information about a firm's practice areas, it will be more likely to show up in search results when people are looking for information about these issues. Content should be well-written and informative, and it should also follow the best practices for search engine optimization (SEO) to make sure it will be displayed when people are performing online searches in the geographical area the firm serves.
To ensure that a firm remains relevant and continues to provide up-to-date information for potential clients, a website may include a blog. Publishing regular blog posts is a great way to build informative content that targets specific searches or types of clients. Blogs can also discuss news stories or changes to the laws, demonstrating that a firm's attorneys stay on top of the issues that may affect their clients.
Demonstration of Qualifications
A website can include bio pages that detail an attorney's experience, describe their approach to different types of cases, demonstrate their involvement in the community, and list their qualifications. Well-designed bios can be visually appealing, and they may include badges or other information about awards an attorney has received, such as the Elite Lawyer award. In addition to providing information about individual attorneys, a website can also include other information about the benefits a firm can provide, including testimonials from previous clients and successful case results.
Methods of Contacting a Firm
Since the purpose of a website is to allow a firm to connect with potential clients, it will be important to make sure the site lets people know how they can contact an attorney. Every page on a site should include a "call to action" that encourages people to contact the firm. In addition to providing online contact forms, a firm's phone number should be prominently displayed, and those who are using mobile devices should be able to make calls easily. A site can also include click-to-chat functionality that allows people to directly communicate with a live person, describe their legal issues, and determine whether the firm can provide the assistance they need.
Get Help With Your Law Firm's Website
At Elite Lawyer, we recognize attorneys who have a high level of achievement and who can provide quality legal services to clients. We also help attorneys and law firms create high-quality websites that use up-to-date SEO techniques and provide them with the ability to connect with people who are searching for legal help. To learn about our website design services, contact us today or call [[phone]].
Sources:
https://www.ovclawyermarketing.com/legal-web-marketing-blog/why-a-website-is-a-key-part-of-any-business-s-online-marketing-strategy
https://www.mtu.edu/umc/services/websites/seo/