Sick of Jail? Call the Doctor!
If you or your loved one have been arrested and taken to jail, our bail bondsmen can help you get released quickly. Contact us 24/7 for fast, affordable bail bonds!
BAIL BOND SERVICES IN NORTH TEXAS

DALLAS | MCKINNEY | DENTON | GARLAND | BONHAM | SHERMAN | PLANO
AFFORDABLE FINANCING AND PAYMENT PLANS
214-747-4110
Bail Bond Services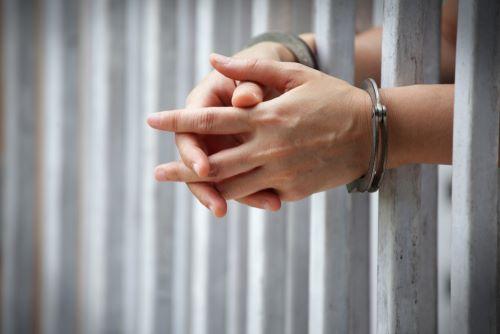 Get Out of Jail by Posting Bail
There are many different situations where a person may be arrested and booked into a city or county jail. After being pulled over by a police officer, a driver may be arrested because of multiple traffic violations, driving under the influence (DUI), driving on a suspended license, or due to an arrest warrant for unrelated charges. Other types of alleged criminal offenses can result in an arrest, including assault, burglary, shoplifting, accusations of domestic violence, and much more.
After being arrested, an inmate will not want to spend any more time in jail than is absolutely necessary. However, getting released may be easier said than done, since a person may be required to post a bond and meet certain other requirements. To make sure all procedures related to bail bonds are followed correctly, inmates or their loved ones will want to work with a licensed bail bondsman who is experienced in posting bail at the local jail or county courthouse where the person is being held.
What Is a Bail Bond?
After a person is arrested, the court will set an amount of bail that must be posted before they can be released. If an inmate cannot pay the full amount, a bail bondsman can post bail on their behalf. Typically, a person will be required to pay 10% of the amount of bail to the bail agent, who will ensure that all requirements are met to secure a release from custody.
Understanding the Bail Bond Process
Following an arrest, a person may not know what to expect or what requirements they will need to meet to be released. The process of posting bail will usually follow these steps:
Setting bail – An arraignment or bail bond hearing will be held where the court will set an amount of bail. This amount will depend on a number of different factors, including the severity of the charges, the person's previous criminal record, and the risk that they may not show up for future court dates.
Paying bail – The full amount of bail can be paid, or a bail bondsman can post bail on behalf of the defendant.
Release from custody – After bail is posted, the defendant will get out of jail. The court may set some requirements that they must follow, such as remaining within a certain geographical area. The person will also be required to appear at any court dates throughout the course of their case, and if they fail to do so, the posted bail could be forfeited, and they may be taken back into custody.
A bail bondsman can ensure that all procedures related to posting bail are followed correctly. If a friend or family member is looking to post bail on behalf of a person who has been arrested, a bail agent can locate the inmate and take the right steps to secure a quick release. A bail bondsman will usually follow up with a person throughout their case to ensure they are appearing for all court dates and meeting all of their requirements.
Contact Doc's Bail Bonds for Help Posting Bail in the Dallas/Fort Worth Metroplex
If you or a family member or friend have been arrested, you will want to take immediate action to get out of prison as quickly as possible. Time spent in jail can affect your job, your family relationships, and many other areas of your life. At Doc's Bail Bonds, we will make sure you can get released as quickly and affordably as possible. If you are unable to put down 10% of the full bail amount right away, we can set up a financing plan without performing a credit check, or we can hold collateral until a payment can be made. We are available 24/7 to meet your needs, and we can assist you from our seven offices throughout the Dallas/Fort Worth area. Contact us today by calling 214-747-4110.