Aviation Accidents Attorney Overview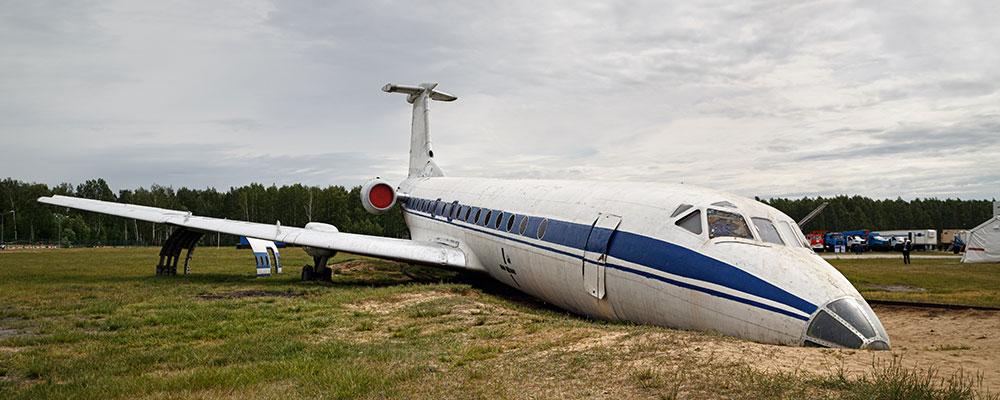 Lawyer Representation in Plane Crash Injury Cases
While plane crashes and other types of aviation accidents occur less often than car accidents, they can often be much more devastating, resulting in the deaths of large numbers of people. Even in the best-case scenario, people are likely to suffer serious injuries, and a great deal of property damage can occur.
If you or a loved one has been the victim of an aviation accident, you deserve to know the reason why you have suffered this tragedy, and you should receive compensation for the harm that has been done to your family. An experienced personal injury attorney can help you understand your options for recovering damages from the liable parties.
Causes of Aviation Accidents
Since planes and airports involve complex systems and a large number of trained staff members, determining fault for a plane crash or injury can often be a complicated undertaking. However, some common reasons these accidents occur include:
Pilot or crew member error - Small mistakes made by pilots, navigators, air traffic controllers, or other aviation personnel can have devastating consequences. When accidents occur because of this type of negligence, those who committed these acts should be held responsible for the harm they have caused.
Mechanical failure - Planes contain a wide array of complicated equipment, and the failure of any of these systems can result in tragedy. Manufacturers of defective parts may be liable for injuries caused by a plane crash, or other people or companies may be responsible for their failure to properly maintain equipment.
Inclement weather - Storms, lightning strikes, strong winds, and other types of dangerous weather are a major cause of aviation accidents. However, pilots and other airline personnel should take steps to protect passengers' safety by avoiding flying in hazardous weather systems. Failure to do so may be considered a form of negligence.
Intentional harm - When plane crashes or other types of aviation injuries are caused by terrorists or other criminals, even if it is not possible to hold those individuals responsible, an injured party may be able to show that injuries occurred because of the negligence of airport security or other personnel.
Aviation accidents are likely to result in the wrongful death of victims, and their surviving family members may be able to pursue compensation from any parties that were responsible for the damages done to a family, including the loss of income, loss of companionship, and emotional pain and suffering. If your family has been the victim of a tragic plane crash, you should work with a personal injury lawyer to learn how you can hold any negligent parties responsible for the harm they have caused you.